Transfer Student Admissions
Please Contact Us!
The Admissions Office is only a phone call or an email away!
Holy Apostles College & Seminary
Admissions Office
33 Prospect Hill Road
Cromwell, CT 06416
Admissions Phone:
860-632-3066
Admissions Email:
[email protected]
Welcome, Transfer Students!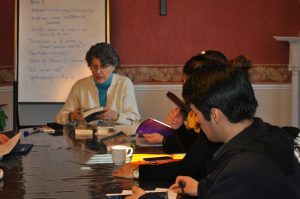 At Holy Apostles College and Seminary, we make transferring into all of our degree programs a breeze! Students interested in joining Holy Apostles College and Seminary may transfer up to 30 credits towards an Associate of Arts Degree; up to 60 credits towards a Bachelor of Arts Degree; and up to 6 credits towards a Master of Arts Degree. During the application process, we will evaluate your official transcripts and create a personalized Degree Plan for you that will highlight the courses that are successfully transferred. Your Degree Plan will also list of all the required courses you will need to take in order to complete your degree.
We sincerely look forward to helping you attain all of your desired undergraduate and graduate degrees! 
Apply for Admissions as a Transfer Student in 5 Easy Steps.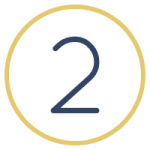 Submit Official Transcripts for All Institutions Attended
Undergraduate Transfers: Due to the COVID pandemic, standardized testing scores have been waived for applicants to the Fall 2021 semester.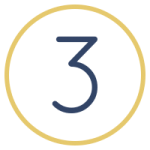 Submit Two Letters of Recommendation
From a Priest, Deacon, Religious, or Minister
From a Professor, Supervisor, or Mentor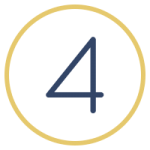 Submit Your Personal Essay
Whereas the mission of Holy Apostles College & Seminary is to "Cultivate Catholic Leaders for Evangelization," please write a 500-word essay providing a brief autobiography and your reasons for choosing Holy Apostles College & Seminary.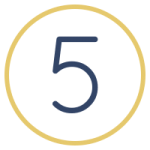 Pay Your $50 Application Fee (non-refundable)
Frequently Asked Questions
Q: Do you accept transfer credits from AP and CLEP tests?
Q: What is the online class format at Holy Apostles?
A: It is a great question, and one we get often! Our online learning environment allows students to pursue their education 100% online. Courses are taught asynchronously which means that there are no "live" login times required. Our online degree programs have no residency requirements which makes it easy for you to learn whenever and wherever it is most convenient for you! Students are suggested to login to their courses several times a week in order to view materials and upload assignments. In general, we suggest students dedicate approximately 7-8 hours per week per course.
The best part is that you are not alone! With undergraduate [or graduate] advisors, an online library with plenty of support, an online writing lab, and tech support, we are here to help you achieve your academic dreams and follow where God leads!
Q: With which schools does Holy Apostles have articulation agreements?
Holy Apostles College & Seminary currently has articulation agreements with the following schools enabling their college students in unaccredited programs to transfer into Holy Apostles to complete their degrees from an accredited institution.
Colleges
Hermitage Academie – Stamford, Connecticut
Our Lady of Guadalupe Seminary, Denton, Nebraska
St. Therese Institute, Bruno, SK, Canada
If you are a student at one of these schools, please see your academic office for details. If you are the administrator of a Catholic college and would like to arrange an articulation agreement with Holy Apostles, please contact Dr. Sebastian Mahfood, OP, Vice-President of External Affairs at [email protected]
Q: I am not Catholic. Can I still apply to Holy Apostles?
A: Yes! Holy Apostles is faithful to the Magisterium and teachings of the Catholic Church. If you believe you would be a good fit to learn within this framework – Catholic or not – we welcome you to apply. The mission of Holy Apostles is to cultivate Catholic leaders in every profession and walk in life for the purpose of evangelization. We ask our students to sincerely seek the truth in all things whether they are Catholic or not.
All Faculty make a Profession of Faith and Oath of Fidelity to remain faithful to the Magisterium of the Catholic Church.
Q: Who can write my Letter of Recommendation?
A: We request one letter of recommendation from a Priest or Religious. If you are not Catholic, this may come from a Pastor or other religiously affiliated reference. This person should be able to speak on your character and faith.
We also request one letter of recommendation from an academic reference or mentor. It may also come from a supervisor or volunteer coordinator. This person should be able to speak on you work ethic, learning skills, and strengths.
Letters of recommendation should not be requested from a relative or from a coworker.
These letters of recommendation may be requested through your online admissions application itself via email. Once it is received, it will be automatically attached to your application.
Q: When should I apply for financial aid?
A: Holy Apostles participates in the Federal Student Aid system. As a potential student you may submit your FAFSA to School Code 00138900 as soon as you are able. Please also be aware of the school deadline for receipt of your FAFSA for each semester which is found on the Financial Aid page. It does not matter whether you have been officially accepted or are in the admissions process as there is no obligation. Thus you can still submit the FAFSA found at https://studentaid.gov/h/apply-for-aid/fafsa. For further information see the Financial Aid section of our website: www.holyapostles.edu/tuition-and-financial-aid/
Q: I was enrolled at another college, university, or seminary. Can these credits transfer?
A: Great question! We love our transfer students and over half of our Undergraduates have transferred to Holy Apostles.
We can accept up to 30 transfer credits in total towards the Associate of Arts program and up to 60 transfer credits in total towards the Bachelor of Arts program. The credits must be from another accredited institution, fit in your degree plan, and are subject to approval by our Academic Dean. The eligibility of transfer credits is evaluated during the admissions process and all official transcripts must be sent to Holy Apostles.
Q: I am an international applicant. What is needed for my admissions process?
A: Thank you for your interest in applying to Holy Apostles! Because of the flexibility and convenience of our online programs, we have many international students.
If you are not living in the United States, your admissions process will be the same as outlined above.
If you are living in the United States, you must provide Holy Apostles with copies of your Visa and Passport. International students may only apply to Holy Apostles for online courses. Holy Apostles is unable to process F-1 Student Visas for international students seeking to study on campus at Holy Apostles.
Q: English is not my native language. What documents are required?

A: To confirm your command of English, please submit one of the following. Recommended scores are included below.
– A certificate or diploma confirming the completion of a secondary school where the classes were delivered in English
– A diploma confirming the completion of English Studies
– A document confirming graduation from a higher educational institution where English was the language of instruction
– An International Baccalaureate Diploma delivered in English
– SAT score of 510+ on the Evidence-Based Reading and Writing
– ACT score of 24+ on the English, Reading, and Composite.
– Internet-based Test of English as a Foreign Language (TOEFL iBT) with a score of 79+
– Pearson Test of English (PTE) Academic with a score of 58+
– International English Language Testing System (IELTS) with a score of 6.5.
Q: I have graduated from Holy Apostles with my Undergraduate (or Graduate) degree. I would like to pursue my Graduate (or second Graduate) degree at Holy Apostles. Do I have to re-apply?
Q: I am part of a religious community or diocese. What is needed for my admissions process?

A: Welcome! Thank you for your interest in applying to Holy Apostles! Your admissions process is the same as other applicants. A brief supplemental form will also be required to complete in order to ensure any additional necessary information is included with your application.
Q: What are your online learning and technology requirements?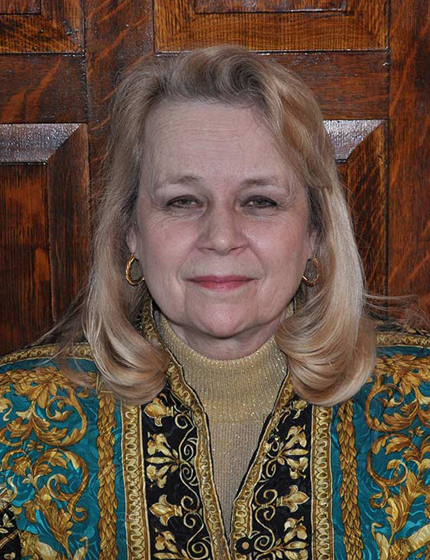 Dr. Elizabeth Rex, M.B.A., Ph.D., Th.D. (cand.)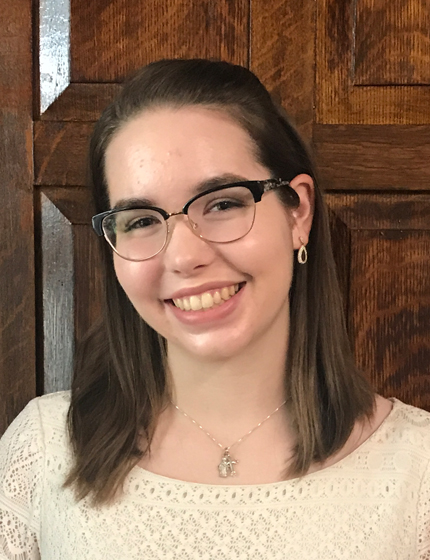 Important Dates & Deadlines
2021 Summer Semester
April 2 - FAFSA & Admissions Deadline
April 30 - Priority Registration Closes
May 3 - Online Orientation Begins
May 10 - Summer Semester Classes Begin
2021 Fall Semester
July 23 - FAFSA & Admissions Deadline
August 20 - Priority Registration Closes
August 23 - Online Orientation Begins
August 30 - Fall Semester Classes Begin
2022 Spring Semester
December 3 - FAFSA & Admissions Deadline
December 23 - Priority Registration Closes
January 3 - Online Orientation Begins
January 10 - Spring Semester Classes Begin
"The transfer process at Holy Apostles was wonderful. The staff and faculty made me feel welcome upon my first inquiry into the program.  Pursuing an undergraduate degree online was important to me as it allowed flexibility in both my work and academic careers.  Each online classroom feels like a community and the tuition is extremely affordable.  Holy Apostles was the perfect choice for me as an undergraduate student, and is the perfect choice for me as a graduate student!"
Contact Transfer Admissions