Take Credit! Admissions at Holy Apostles
Welcome to the first step towards your college career!
The Take Credit! Program at Holy Apostles is available to current high school and home school students providing the opportunity to earn college credit before graduation.
Holy Apostles is a private Catholic college located in Cromwell, CT. Students at Holy Apostles enjoy the convenience, affordability and flexibility to study On Campus and 100% Online without any residency requirements.
Apply for Admissions in 5 Easy Steps.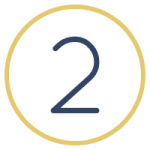 Submit Official Transcripts and Scores
High School transcripts and any college transcripts
ACT Code: 7951
SAT Code: 0921
CLEP Code: 3439
CLT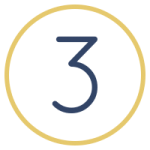 Submit Two Letters of Recommendation
From a Priest, Deacon, Religious, or Minister
From a Professor, Supervisor, or Mentor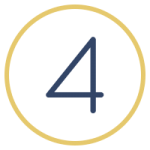 Submit Your Personal Essay
Whereas the mission of Holy Apostles College & Seminary is to "Cultivate Catholic Leaders for Evangelization," please write a 500-word essay providing a brief autobiography and your reasons for choosing Holy Apostles College & Seminary.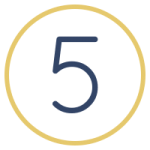 Pay Your $50 Application Fee
Frequently Asked Questions
Q: Who is eligible for the Take Credit! Program?
A: High School and Home Schooled students who have completed their 10th-grade year are eligible to apply for the Take Credit! Program at Holy Apostles. 
Q: Which courses can a student enroll in each semester?
A: Students may enroll in any of our 100 and 200 leveled courses each semester.  All Take Credit! students will work their Academic Advisor to enroll in their courses.  Take Credit! offers more of a variety of courses than AP Courses.
Q: How many courses can a student enroll in each semester?
A: Students may enroll in 1-2 courses per semester. 
Q: Where can Take Credit! students study?
A: Take Credit! students have the option to take classes on-campus, 100% online or both.  Holy Apostles offers traditional fall and spring on-campus courses and 3 full fall, spring, and summer online courses. 
Q: How many credits are each course?
A: All courses offered at Holy Apostles are 3-credit courses.  Science courses offer an additional optional lab.  All lab courses are 1 credit.
Speak with Undergraduate Admissions
Important Dates & Deadlines
2019 Spring Semester
December 14 – FAFSA & Admissions Deadline
January 14 – Spring Semester Classes Begin
April 26 – Last Day of Spring Semester Classes
2019 Summer Semester
April 5 – FAFSA and Admissions Deadline
May 6 – Summer Semester Classes Begin
August 16 – Last Day of Summer Semester Classes
2019 Fall Semester
July 26 – FAFSA & Admissions Deadline
August 26 – Fall Semester Classes Begin
December 6 – Last Day of Fall Semester Classes
"I am now a senior in high school, and during the first semester of this school year I began taking courses as a Take Credit student on campus at Holy Apostles. It has been a truly wonderful experience! I am constantly surrounded by classmates, who share the same Faith and morals as me, and who are also very dedicated to their academic success and supportive of one another. It is such a wonderful experience being on campus, surrounded by sisters, seminarians, and all kinds of friendly faces. When I am at Holy Apostles, I feel like I am in a place where I can truly focus on my education, the importance of discussion, and most importantly, my Catholic Faith. The same atmosphere can be found in the classrooms with the teachers and faculty."
Elizabeth B.
Contact Take Credit! Admissions