Accreditation, Affiliations & Honors

New England Commission of Higher Education
Holy Apostles College and Seminary is accredited by the Commission on Institutions of Higher Education of the New England Commission of Higher Education, Inc.
Accreditation of an institution of higher education by Commission indicates that it meets or exceeds criteria for the assessment of institutional quality periodically applied though a peer review process. An accredited college or university is one which has available the necessary resources to achieve its stated purposes through appropriate educational programs, is substantially doing so, and gives reasonable evidence that it will continue to do so in the foreseeable future. Institutional integrity is also addressed through accreditation.
Accreditation by the Commission is not partial but applies to the institution as a whole. As such, it is not a guarantee of every course or program offered, or the competence of individual graduates. Rather, it provides reasonable assurance about the quality of opportunities available to students who attend the institution.
Inquiries regarding the accreditation status by the Commission should be directed to the administrative staff of the institution. Individuals may also contact:
Commission on Institutions of Higher Education
New England Commission of Higher Education
3 Burlington Woods Drive, Suite 100, Burlington, MA 01803-4514
(781) 425 7785
E-Mail: cihe@neasc.org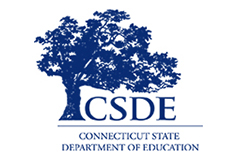 Connecticut State Department of Education
Holy Apostles College and Seminary is accredited by the State of Connecticut Department of Higher Education and its Board of Governors.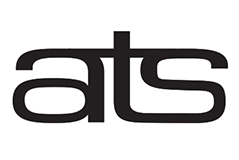 Accredited Membership in the Association of Theological Schools
Holy Apostles College & Seminary is accredited by The Commission on Accrediting of the Association of Theological School (10 Summit Park Drive, Pittsburgh, PA 15275
Phone: 412.788.6505),
The following degree programs are approved by the Commission on Accrediting:
Master of Divinity
Master of Arts (Theology) (Academic MA)
Master of Arts (Philosophy) (Academic MA)
Master of Arts (Pastoral Studies) (Ministerial MA)
What is the ATS?
From the ATS website: The Association of Theological Schools in the United States and Canada (ATS) is a membership organization of more than 270 graduate schools that conduct post-baccalaureate professional and academic degree programs to educate persons for the practice of ministry and for teaching and research in the theological disciplines. The Commission on Accrediting of ATS accredits the schools and approves the degree programs they offer. ATS membership is open to schools in the Christian and Jewish faiths. The current membership represents the full range of Christian denominations, including schools in mainline and evangelical Protestant and Roman Catholic and Orthodox traditions, as well as multidenominational and nondenominational schools. Schools representing other faiths and other organizations interested in theological education may become Affiliates of ATS.
Cardinal Newman Society
Holy Apostles College and Seminary is recommended by The Cardinal Newman Society in The Newman Guide to Choosing a Catholic College. The Newman Society states: "That students receive a truly Catholic education is a non-negotiable at Holy Apostles. The service that Holy Apostles is doing for the world (and for the Church), by offering an education that is firmly rooted in the Faith and offered in such a way that students can afford it while continuing to work in their respective fields, is truly incredible."(1)
CARA at Georgetown University
The Center for Applied Research in the Apostolate at Georgetown University, CARA, "collects enrollment data on every Catholic ministry formation program that prepares men and women for ministry in the U.S. Church as priests, deacons, and lay ecclesial ministers."  
USCCB
Holy Apostles College & Seminary is listed on the USCCB recognized list of degree-granting institutions of Catholic higher education in the United States.