Educational Effectiveness
Have A Question?
The Admissions Office is only a phone call or an email away!
Holy Apostles College & Seminary
Admissions Office
33 Prospect Hill Road
Cromwell, CT 06416
Undergraduate Admissions:
860-632-3036
Graduate Admissions:
860-632-3066
Admissions Email:
admissions@holyapostles.edu
Under the direction of Dr. Sebastian Mahfood, Vice-President of Holy Apostles, the Office of Institutional Effectiveness is responsible for providing important internal and external oversight of Holy Apostles's institutional accreditation requirements, assessment procedures, as well as the work of Holy Apostles's Offices of Institutional Research and Advancement.
Dr. Sebastiam Mahfood, O.P., Vice-President
Office of Institutional Effectiveness
smahfood@holyapostles.edu
Statement of Educational Effectiveness
All degree programs at Holy Apostles College and Seminary are accredited by the New England Comission of Higher Education and approved by the State of Connecticut Office of Higher Education (CTOHE).
Since 1998, the Master of Arts in Philosophy and Master of Arts in Theology programs have been approved for 100% online delivery. In the summer of 2014, CTOHE approved all undergraduate programs for 100% online delivery. Also in the summer of 2014, Holy Apostles College and Seminary received Associate Membership in the Association of Theological Schools (ATS).
In the academic year 2013-2014, both the undergraduate and graduate programs underwent a comprehensive curriculum review process. This review process, finally completed on November 8, 2014, provided the structure for a more intentional educational effectiveness plan.
The Plan
Each of the degree programs now has clearly articulated program goals and outcomes, assessable through the co-requisite courses and program core. In addition, each of the concentrations provides a means for assessment of the program goals and outcomes based on their alignment with the goals and outcomes articulated for each of the concentrations. Both program and concentration goals and outcomes are assessable through the course-level outcomes, which are themselves assessable through the accountability exercises.
Given that proper alignment that now exists from the course-level outcomes to the program-level outcomes, the Assessment Committee will choose three outcomes for each degree program and one outcome for the concentration within each program. With the AA, BA, MA in Theology, MA in Philosophy, MDiv, and MAPS degrees, then, we will need six sets of program outcomes statements. To ascertain whether we are meeting those outcomes, we will measure them against actual artifacts that the students produce, such as homilies, portfolios, comprehensive exams, and MA theses.
Using an assessment grid to aggregate the data we're receiving, we will ask two things:
What do we make of these data?

What changes do we actually make prompted by these data?
Once we identify that change is required, we will determine, based on the nature of the change, whether it should happen at the course level, the concentration level,  or the program level.
Additional Steps
In addition to our using an outcomes alignment indicator to monitor the effectiveness of our programs, we are also developing for that purpose "a variety of quantitative and qualitative methods and direct and indirect measures" (NEASC Standard 4.54) in order to ensure that we are meeting our student learning outcomes while providing for student achievement and success.
Some measures readily available to us are as follows:
Indirect measures:
course evaluations
satisfaction surveys;
entering and graduating student surveys;
a departing student survey;
priorities survey;
alumni survey
Direct measures:
deacon homily survey;
supervised ministry and pastors surveys;
MA theses;
comprehensive exams;
special projects
keystone assessments in core courses;
peer syllabi reviews based on standardized syllabi;
NEASC and ATS annual report data;
revised documentation of processes (new policies, updated handbooks, etc.);
ATS institutional peer profile report
admissions data;
financial data;
financial aid data
Given that we are starting on this new assessment process in the 2014-2015 academic year, we expect to be able to regularly post data and analysis concerning it on this page, which we will update at the end of every academic term.
Graduation Rates:
Forthcoming.
Retention Rates:
Forthcoming.
Alumni Survey:
Forthcoming.
Under the direction of Mr. Robert Mish, the Office of Institutional Research serves as a resource for the entire Holy Apostles community by providing the necessary and accurate information that is absolutely essential in order to support informed institutional strategic planning and decision-making.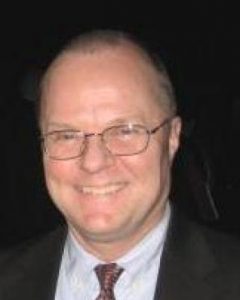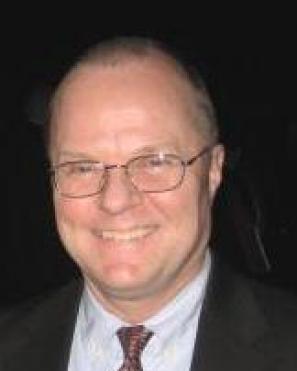 Mr. Robert Mish
Under the direction of Dr. Sebastian Mahfood, the Office of Institutional Advancement participates in an ongoing needs assessment of the institution for the purpose of understanding which grants should be pursued in support of the mission of Holy Apostles College & Seminary.
Specifically, the Office of Institutional Advancement researches and identifies the granting organizations that match the immediate needs and long-term goals of Holy Apostles.
Dr. Sebastiam Mahfood, O.P., Vice-President
Office of Institutional Effectiveness
smahfood@holyapostles.edu