Graduate Certificate in Christian Wisdom
Christian Wisdom Overview
The Graduate Certificate in Christian Wisdom is a 15-credit online certificate program offered at Holy Apostles and grounded in the Aristotelian-Thomistic synthesis of faith and reason based on Catholic metaphysics. 
Students who complete a Graduate Certificate in Christian Wisdom or a Master of Arts in Philosophy with a concentration in Christian Wisdom at Holy Apostles College and Seminary may contact the Adler-Aquinas Institute or the Center for the Study of Great Ideas for information concerning their joint Certificate in Christian Wisdom.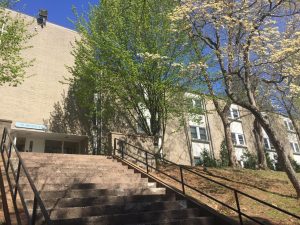 The Graduate Certificate in Christian Wisdom requires completion of the following courses.
PHH 605 Ancient and Medieval Philosophy

PHS 731 The One and the Many

PHS 741 St. Thomas Aquinas on Being and Nothingness

PHS 751 The True, the False, the Lie and the Fake

PHS 761 The Good, the Bad, the Beautiful and the Ugly
How Do I Apply?
Applicants for the Graduate certificate program should follow the Graduate Admissions procedures. For additional questions or information, please contact Dr. Elizabeth Rex, Director of Graduate Admissions at erex@holyapostles.edu
What Are Available Career Paths With This Degree?
Teaching at a university, college, seminary, or high school
Pursuing a career in law
Pursuing a career in medicine
Bioethics
Journalism
Faculty
Program Director:
Dr. Peter Redpath
predpath@holyapostles.edu
Teaching Faculty:
Dr. Robert Delfino
Dr. Curtis Hancock
Dr. Timothy Smith
For a full listing of our faculty, please visit Faculty Listing.