Undergraduate Registration
Spring 2024 Registration Information
The Spring 2024 Semester runs from January 8 to April 26, 2024. We are open for course registration from November 13th until December 22, 2023. Please register during this timeframe to save your spot and avoid the $50 late fee.
All Undergraduate Students must register through their advisor,
Schedule Your Appointment: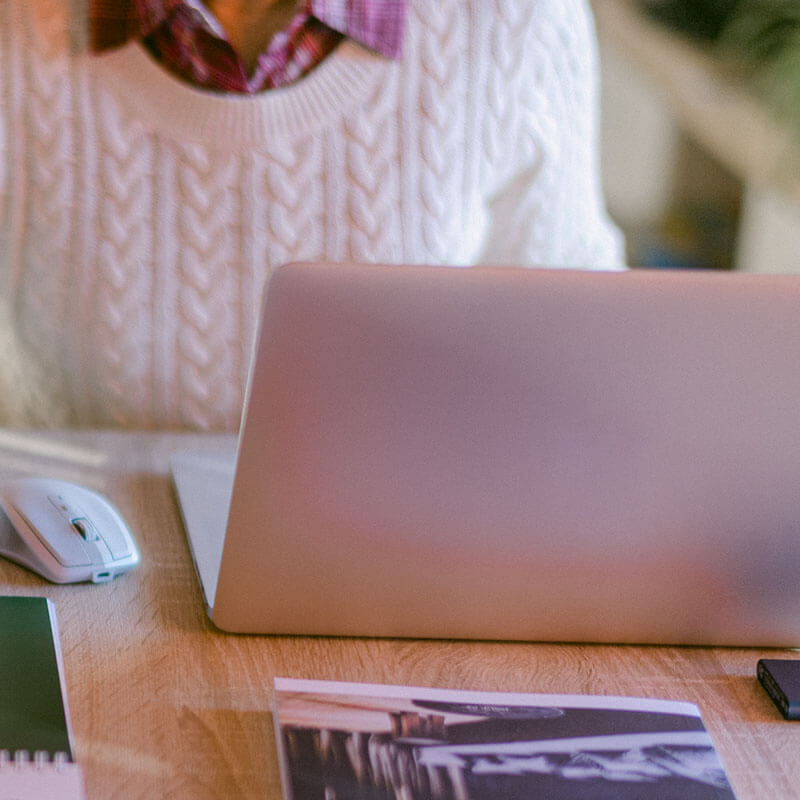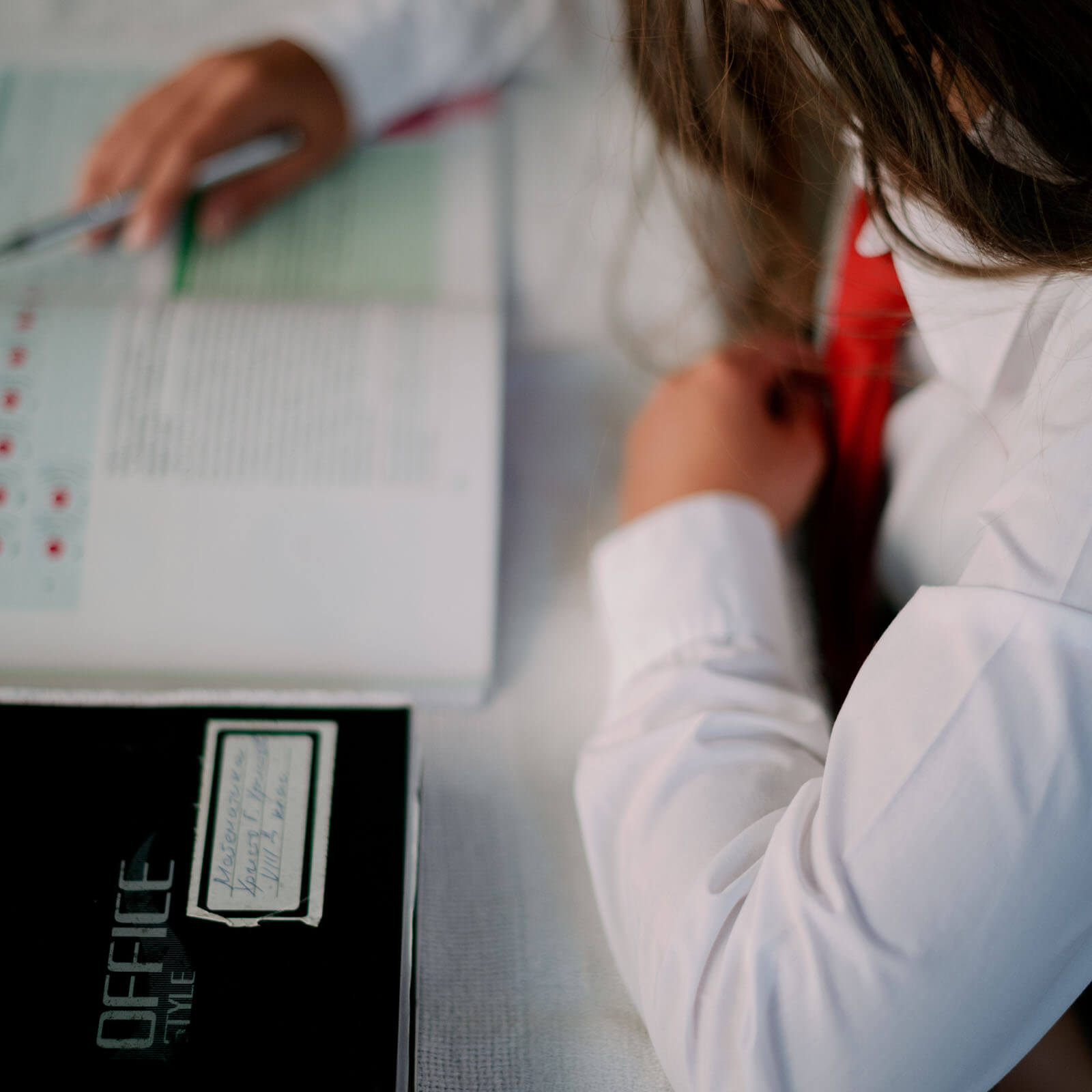 Course registration is a seamless process. Please click the button below to access the undergraduate registration form.
Please refer to our helpful Annual Listing so you can plan out when your courses will be offered each semester. This listing is updated regularly so please be sure to review it periodically. 
To avoid late fees, all payments are due upon registration. If you need help with setting up a payment plan or applying for financial/government aid, please contact Jeannine Hamill from our Business Office at 860-632-3057 or jhamill@holyapostles.edu.
For materials that you will need to purchase for your course, please see the course syllabus. Please note that it is your responsibility to purchase all materials prior to the start of classes.
Please note that in order to view each syllabus on the website, you must be logged into your Holy Apostles email account for access to our Google Drive.
Spring 2024 Syllabi
APO 512 Catholic Apologetics Prof. Trenton Horn
This course introduces the student to the art of fulfilling this biblical mandate to cogently and convincingly explain and defend Christian truth, and focuses on the "what" and "how" of apologetics to present a compelling defense of the Faith.
APO 535 Moral Apologetics Prof. Trenton Horn
This course focuses on engaging apologetics from a moral dimension.
ENG 151 Drama Prof. Cynthia Gniadek
This course studies significant works of drama. Particular attention will be paid to Western dramatists.
ENG 181 Research and Writing Prof. Mary Posner
This course is designed to instruct students to plan, research, and write a term paper. Students will be guided through the research phase and given a review of the fundamentals of composition. Extensive use of the library and Internet will be a part of the course.
ENG 310 Rhetoric Prof. Patrick Reilly
This course teaches the principles and methods of classical rhetoric, which is the art of communicating truth, including both composition and public speaking. Students study exemplary orations that are historically and socially significant, and they compose and deliver their own orations. Truth and virtue are held in esteem, as students cultivate skills of logical persuasion and eloquence: vir bonus, dicendi peritus ("the good person speaking well").
ENG 400 Catholic English Literature Prof. Daniel Spiotta
This course examines the thoughtful and beautiful works of select English playwrights, poets, and novelists, including William Shakespeare, G.M.Hopkins, T.S. Eliot, Graham Greene, and Evelyn Waugh. Each student writes a paper on the literature with guidance through the research and drafting.
ENG 410 The Works of JRR Tolkien and CS Lewis Prof. Daniel Spiotta
This course will explore the literary works of Tolkien and Lewis, delving into the deeper theological, philosophical, historical, and intertextual dimension of Middle-earth and Narnia.
ENG 550 Advanced Academic Writing Prof. Cynthia Gniadek
This course prepares students to write clearly and strongly at the graduate level. The course walks through the stages of designing, drafting, formatting, and revising a research paper. Common writing issues will be addressed.
ENG/PHS 583 Dante's Divine Comedy: Thomistic Philosophy in Narrative Dr. Michela Ferri
This course examines Dante's Divine Comedy, one canto a day for one hundred days with breaks following the Inferno and the Purgatorio. The work is read as a narrativization of the works of St. Thomas Aquinas, a way to experience a successful merger of theology and philosophy.
GRK 502 Greek II Prof. Hannah Murphy
This course builds on Greek I, emphasizes basic grammar and vocabulary drawn from philosophic and biblical Greek texts, and provides a working vocabulary of terms used in both Attic and Koine dialects. Prerequisite for Greek Readings.
HIS 102 Western Civilization II Dr. John Bequette
This course continues the study of Western Civilization and covers the Thirty Years' War as nations fought to restore a united Christendom, the Enlightenment, the French Revolution, the American War for Independence, the Napoleonic Age, the two world wars, the Communist Revolution, Vatican II, and more recent events.
HIS 202 American History II Dr. John Carter
This is the second of a two-course sequence in U.S. history that covers the founding of the British colonies in North America through the election of 2000. This course examines the consequences of Reconstruction through the election of 2000. In addition to the textbook, students will read a variety of primary sources and engage in robust discussions about the key historical trends, events, and figures in United States history and evaluate the major political, social, cultural, religious, economic, and legal developments through the Reconstruction Era.
HIS 351 Eastern Civilization I Dr. Lucy Underwood
This course covers the foundational thought and beliefs of Eastern Civilization stemming from its ancient history. These essential concepts and beliefs will be studied from a Catholic perspective with special reference to magisterial documents and papal writings.
HUM 125 History of Sacred Art Dr. John Bequette
This course provides an introduction to the history of sacred art. It explores the meaning of sacred art as it emerges within the history of the Catholic tradition, from the early Church to the contemporary period, exploring themes, religious symbolism, and the role of art in communicating the faith. Particular emphasis is paid to the portrayal of Jesus, Mary, and the saints in painting and sculpture.
LAT 202 Latin II Dr. Philippe Yates
This course builds on Latin I and familiarizes the student with the majority of Latin grammar and a significant amount of theological and philosophical Latin vocabulary. It is the second of three courses designed to give the student the skills to read modern ecclesiastical Latin.
MTH 300 Moral Theology Prof. Paul Chutikorn
This course introduces the foundational concepts of Catholic moral theology, and seeks to provide a mastery of the questions: What is moral theology? What are its underlying precepts? How can we use these to help ourselves and others lead a moral life?
MTH 425 Theology of the Body Dr. Lucy Knouse
This course covers the biblical foundations for the Theology of the Body as expressed in the works of St. John Paul II, and seeks to relate the Theology of the Body in the practical encounters of life, love and Marriage.
PAS 161 Catechism I Prof. Steven Schultz
This course presents an overview of the Catechism of the Catholic Church. Students study the first two parts, "The Profession of Faith" and "The Celebration of the Christian Mystery" to grasp its presentation of truth in the light of Vatican Council II.
PAS 162 Catechism II Prof. Steven Schultz
This course presents an overview of the Catechism of the Catholic Church. Students study parts three and four of the Catechism, "Life in Christ" and "Christian Prayer," to grasp its presentation of truth in the light of Vatican Council II.
PAS 511 Mission and Evangelization Dr. Kristina Olsen
This course explores biblical-theological foundations of mission, the forms of evangelization, education for evangelization, specific missionary vocation, challenges in evangelization and an exploration of St. John Paul II's call for new ardor, expression, and method in evangelization.
PHE 425 Fundamental Bioethics Prof. Judith Babarsky
This course studies the philosophical foundations for several ethical viewpoints concerning human life and the use of medical technologies, focusing primarily on the Catholic position rooted in personalistic principles.
PHE 505 Narrative and the Moral Life Dr. David Arias
This course examines the ethical influence of stories by focusing on philosophical analyses of narrative and moral life. Topics may include: the sources and limits of narratives' moral power; their nature and structure; principles for the ethical evaluation of stories and their readers; and stories in Catholic spirituality.
PHH 301 History of Ancient Philosophy Dr. Peter Mango
This course studies the most representative thinkers of ancient philosophy, beginning with Plato, Socrates and Aristotle and ending with St. Augustine and Boethius.
PHH 304 History of Medieval Philosophy Dr. Jon Kirwan
This course will introduce students to medieval philosophy and, in addition to focusing on major thinkers such as Augustine, Boethius, Anselm, Thomas Aquinas, Bonaventure, Duns Scotus, and William of Ockham, examine its importance today in such topics as the nature and existence of God, the relationship between faith and reason, and the human soul and its faculties.
PHH 404 History of Contemporary Philosophy Dr. David Arias
This course examines the views of various 20th and 21st century philosophers on issues in ethics, epistemology, metaphysics, and other areas of thought.
PHH/SAI 560 Medieval Christian Wisdom and Sacred Art Dr. Marguerite Mullee
This course will explore medieval philosophies of art and beauty, their classical beginnings and their influence on artistic expression. Delving into medieval sacred art and music, students will examine how the arts reflect society and offer us a deeper knowledge of the transcendent aspects of the human experience.
PHS 121 Logic Dr. Philippe Yates
This course introduces the basic structures of sound thinking, analytic reading, and the evaluation of arguments, the latter through practice in Aristotelian logic and examination of the three acts of the mind in Aristotelian-Thomistic philosophy.
PHS 450 Philosophical Anthropology Dr. John Finley
This course will study human nature from two perspectives: 1. We will begin with an examination of humanity in light of the twentieth century Catholic philosophical tradition, one which begins its examination of the human person in light of lived experience. We will then proceed to understand human nature as developed in the Medieval Catholic tradition, especially as it is presented through the work of St. Thomas Aquinas, the Angelic Doctor.
PHS 490 Metaphysics Dr. Jon Kirwan
Metaphysics is that most general investigation of philosophy that attempts to arrive at reasoned judgments about how things really are. This course presents a comprehensive introduction to Aristotelian and Thomistic metaphysics. Topics included are the nature of metaphysics as a science and its subject matter; the distinction between being and essence; and the analogy of being.
PHS 492 Philosophy of God Prof. Paul Chutikorn
This course is an examination of the existence of God, His nature and relation to the world and man. (Prerequisites are PHS 450 and PHS 490)
PSY 200 Psychology Dr. Marc Tumeinski
This course studies the mind, will, soul, behavior, character of the human person and the relation of the person to others. In doing so, it examines areas of cognitive and behavioral approaches, emotion, development, psychoanalytic and humanistic theories, personality and motivation. Assessment and cultural diversity are studied in each area.
SAI 171 Sacred Art, Research & Documentation Dr. Marguerite Mullee
This course prepares students to conduct academic research and documentation within a sacred arts context. Through written assignments and projects, students will practice research, writing and formatting skills culminating with a final research paper.
SAI 323 Sacred Architecture Prof. Anthony Grumbine
This course examines Christian archaeology, art, and architecture and also investigates religious heritage sites. The course highlights the multidisciplinary nature and function of archaeology as it relates to Christian art and architecture.
SAI 330 History of Calligraphy and Illumination Dr. Marguerite Mullee
The art of the illuminated manuscript is a distinct branch of Christian art. This course surveys the evolution of Christian calligraphy, manuscripts, illumination and miniatures. We will explore the techniques of producing manuscripts, as well as examining the development of calligraphy and illumination styles in their historical and cultural contexts.
SAI 437 History of Mosaics, Murals and Stained Glass Dr. Marguerite Mullee
This course is a general survey of the development of mosaics, murals (frescoes), and stained glass. We will examine the specific techniques and evolution of these art forms as well as their theological and historical contexts.
SAS 101 Sacred Scripture Dr. Peter Swirzon
This course treats in detail the Biblical inspiration, canonicity, texts, versions, hermeneutics, literary genre, and the ongoing sanctifying activity of the Holy Spirit through the use of the Holy Scripture both by individuals and by the Church officially.
SAS 300 Wisdom Literature Dr. Matthew Ramage
This course views sapiential literature (Job, Proverbs, Sirach, Qohelet, Psalms and Song of Songs) as an expression of Israel's spirituality both at the time of its writing and today.
SAS 451 Synoptic Gospels Dr. Peter Swirzon
This course explores the stylistic and literary characteristics of Matthew, Mark, and Luke. Students study the Synoptic Gospels' theological, spiritual, and historical background.
SAS 561 Gospel of John Fr. William Mills
This course studies the Gospel of John considering the historical, religious, and cultural background of this gospel and major themes such as covenant, Kingdom of God, grace, redemption, wisdom, prophecy, creation, Trinity, faith, angels, resurrection and priesthood.
SAS 571 Letters of St. Paul Fr. William Mills
This course studies the life and mission of St. Paul. It will also examine the composition, structure, purpose, historical background and theological themes of the Pauline letters with special concentration on Galatians, ! Corinthians, Philippians, and Romans.
SCM 201 Physics Dr. Stacy Trasancos
This course will introduce students to the concepts, principles and fundamentals of the physical science, including the study of motion, Newton's law of motion, the conservation of energy and momentum, waves, basic concepts of fluids, thermodynamics, electricity and magnetism, and modern physics.
SCM 202 Physics Lab ** Dr. Stacy Trasancos
This is a one-credit lab for SCM 201 Physics.
SCM 303 Anatomy and Physiology II Prof. Adam Riso
This course presents a systemic approach to the study of the human body. Lecture topics include discussions of the nervous, circulatory, respiratory, digestive, urinary, and reproductive systems.
SOC 275 Economics Prof. Joe Jordan
This course will introduce students to the basic principles of macroeconomics and microeconomics from a Catholic perspective while paying close attention to the following Catholic principles: human dignity, solidarity, subsidiarity, and the common good. The economic theories and Catholic principles that will be presented will be complemented by demonstrating their practical applications.
Tuition, Payment & Financial Aid:
Payments can be made online under the financial tab on your Populi profile page. E-checks and major credit or debit cards are accepted. Please note that due to servicing fees, a 2.9% convenience fee is applied when using a credit or debit card.
For information regarding tuition, fees, refund policy, and financial aid, please visit Tuition & Financial Aid
Refunds for the Spring Semester will be calculated as follows:
Full Refund of tuition (not fees) for the first business week of the semester ending on January 12, 2024
75% Refund of tuition (not fees) for the second business week of the semester ending on January 19, 2024
50% Refund of tuition (not fees) for the third business week of the semester ending on January 26, 2024
Beyond the 3rd Week there are No Refunds