Setting Up Student Email & Populi
** If you have difficulty with your student Gmail account (i.e locked out, forgotten password, etc.) please contact Jennifer Arel, the Google Mail IT administrator at jarel@holyapostles.edu or call 860.632.3070
Objective
Successfully set up Holy Apostles email account
Successfully set up Populi user account
Please note: Holy Apostles email and the Populi college management system are two separate user accounts.
SETTING UP EMAIL
1. Access

Sign in

page for Google.
Type complete email address (for example, tutorial@holyapostles.edu)
Type in temporary password
Click "Sign in"
1a. If multiple Google accounts are showing, select "Add account" to set up another user account in Google.

2. Welcome to your new account page
Type in the numbers that you see in the picture
Click "I accept. Continue to my account."
3. Please change your password
Type in new password twice (Password must have 8 characters or more)
Click "Change password"
4. Welcome to Google Apps Page
Simply click on "Let's get started!"
5. Your services at holyapostles.edu Page
6. Gmail Inbox
In Gmail, look inside the Inbox for an email from Populi. Click the "Welcome to Holy Apostles College and Seminary" email.
7. Inside the Populi email, follow the instructions to set up Populi password
Note your username (example, thacs)
Click on the link "click here"
SETTING UP POPULI USER ACCOUNT
1. Set Populi Password Page. Create a Populi password.
Note requirement for password: 10 characters, at least one uppercase letter (example, R), one lowercase letter (example, r), and one number (example, 4).
Type the new password two times, twice in PASSWORD and CONFIRM text boxes
Select checkbox
Click "Save Password and Log In"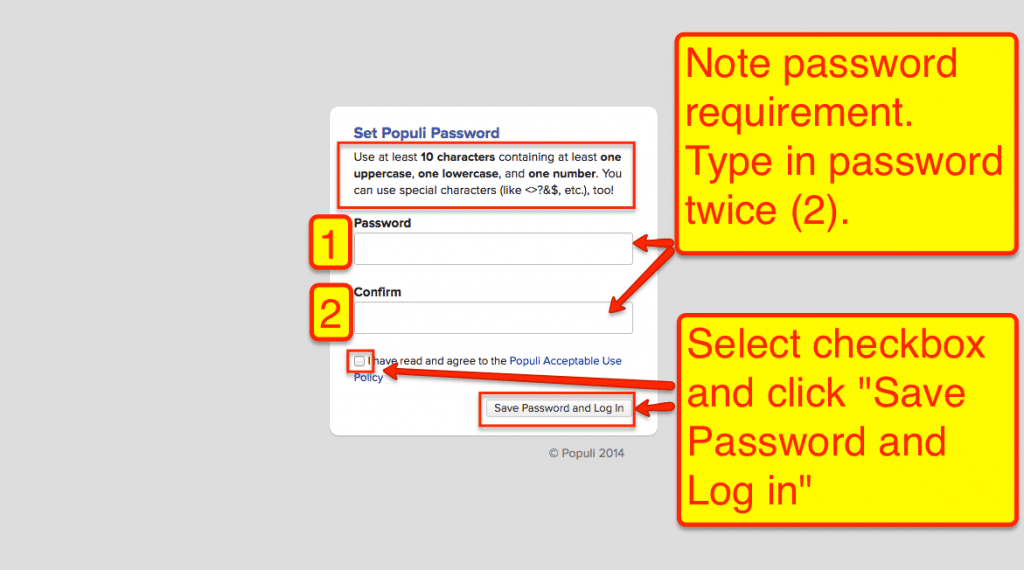 1a. Words and check mark will turn green
When you meet the password requirements, select words will turn green and green check marks will appear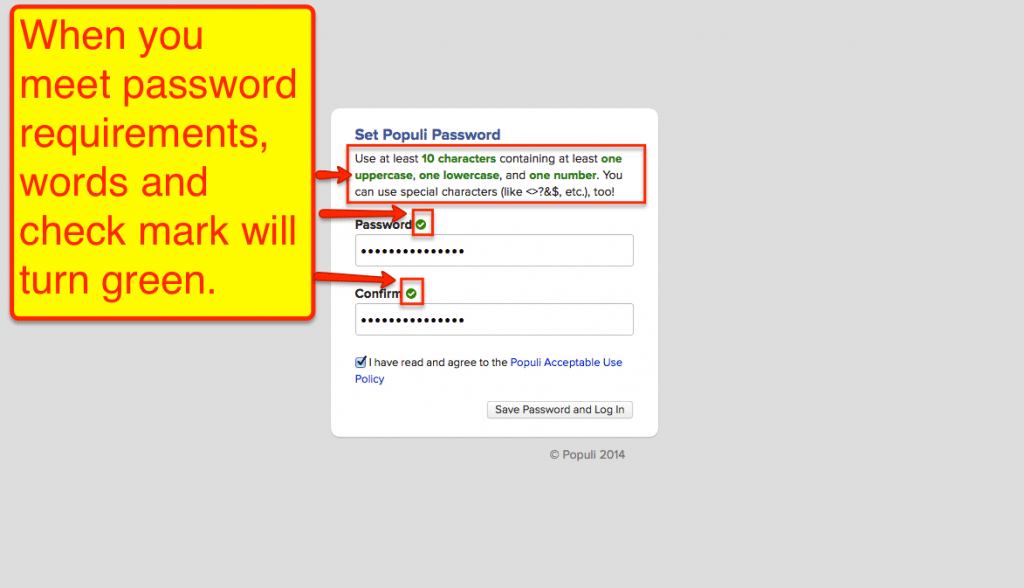 2. Successful set up of Populi user account
When you reach the Home>Dashboard page, you successfully set up your Populi user account!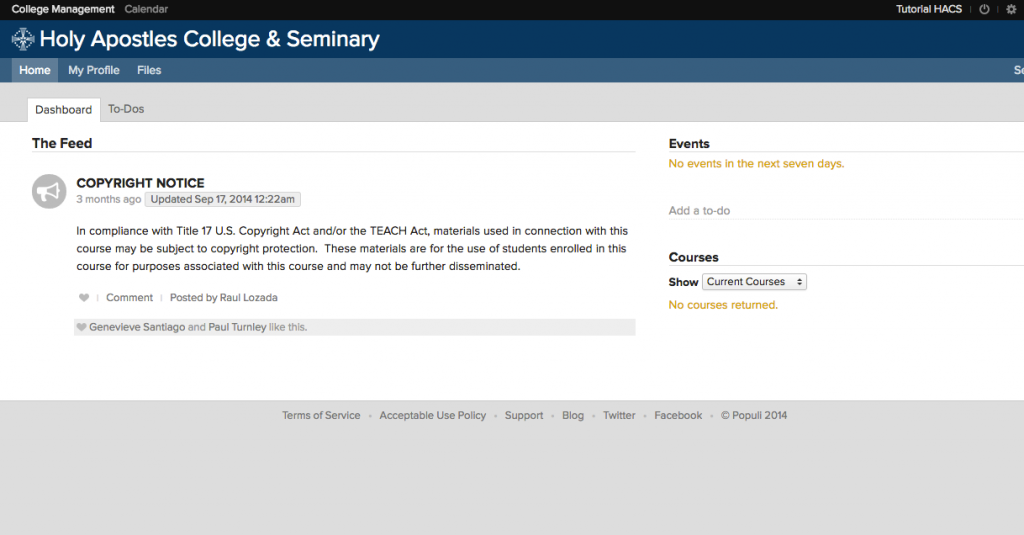 SIGNING IN TO GMAIL FOR THE FIRST TIME
1. Help us keep your account secure" Page
When you sign in to Google for the first time, you may arrive at a page titled, "Help us keep your account secure".
If you see this page, simply click "Skip"
2. GOOGLE SEARCH PAGE
After pressing "Skip" you may arrive at a Google search page. If you do, simply click the square icon and, then, select "Mail".