Apologetics 512 with Patrick Madrid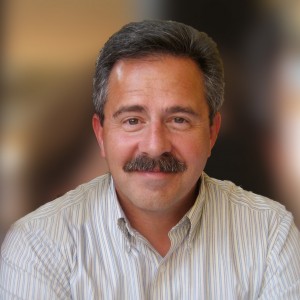 "For a quarter of a century, Patrick Madrid has been an outstanding apostle of the New Evangelization.  . . . His clear exposition of the Catholic Faith and powerful witness of our doctrines and traditions have made a huge impact on Catholics and non-Catholics alike."
— Cardinal Seán Patrick O'Malley, Archbishop of Boston
How Do I Enroll For Personal Enrichment?
Please complete the Personal Enrichment Application Form available

 

HERE.
Personal Enrichment students are NOT required to provide formal official transcripts, personal essay or letters of recommendation.
Personal Enrichment students enrolled in this particular process are not accepted into Holy Apostles nor receive credit for the completion of this course.
The cost of this course for Personal Enrichment students is

 

$550 and is subject to the regular course tuition refund policy of Holy Apostles College & Seminary.
Questions Regarding Enrollment?
Enrollment questions may be referred to the Online Learning Department via email at [email protected]
COURSE DESCRIPTION

This course introduces the student to the art of fulfilling this biblical mandate to cogently and convincingly explain and defend Christian truth, and focuses on the "what" and "how" of apologetics to present a compelling defense of the Faith.
ENVISIONED LEARNING OUTCOMES
Students will demonstrate an adequate grasp of the biblical, historical, and rational tools and techniques required to engage in effective apologetics interactions on a range of issues encompassed within the categories of natural, Christian, and Catholic apologetics.
Students will demonstrate the ability to make use of the above mentioned tools in written and oral interactions with those who challenge the Christian world view (e.g., atheists, relativists), as well as Catholic beliefs (e.g., monotheism, the divinity of Christ, the Resurrection, the Real Presence of Christ in the Eucharist, etc.).
Students will demonstrate their understanding of the proper balance between the what (i.e., content) of apologetics and the how of apologetics (i.e., effective and virtuous techniques)..
How Do I Enroll For Credit?
For Credit
If students wish to take this course for credit, and are not currently students at Holy Apostles, they will need to complete the standard application process required of all Holy Apostles students found

 

HERE.
Student who are currently attending Holy Apostles may enroll for APO 512 by registering for the course through

 

POPULI.
The cost of this course for Undergraduate & Graduate students is $375 per credit hour.
For more information regarding Tuition & Financial Aid may be found

 

HERE.
The cost to

 

audit

 

this course is

 

$550.