Registration Opens on November 23rd for Spring 2021!
*If you are a New Online Learning Student registering for the first time, please read the Registration Info Letter for more details.
At Holy Apostles College and Seminary, you will experience an enriching Catholic liberal arts education. Committed to the mission to "cultivate Catholic leaders," we meet the needs of our students through supportive faculty and accessible, on campus and 100% online programs. Holy Apostles believes that everyone should have the opportunity to receive a quality, affordable education no matter where they may be in the world.
Cultivating lay, consecrated and ordained missionary disciples
for the purpose of evangelization.
Choose Your Path.
Offering programs on campus and 100% online.
Undergraduate Programs
Discover the right program for your future career.
Graduate Programs
Strengthen your ministry or advance your career with our Graduate programs. 
Certificates
Expanding your skill set with a certificate or prepare for doctoral work.
Master of Arts in Theology - Bioethics Concentration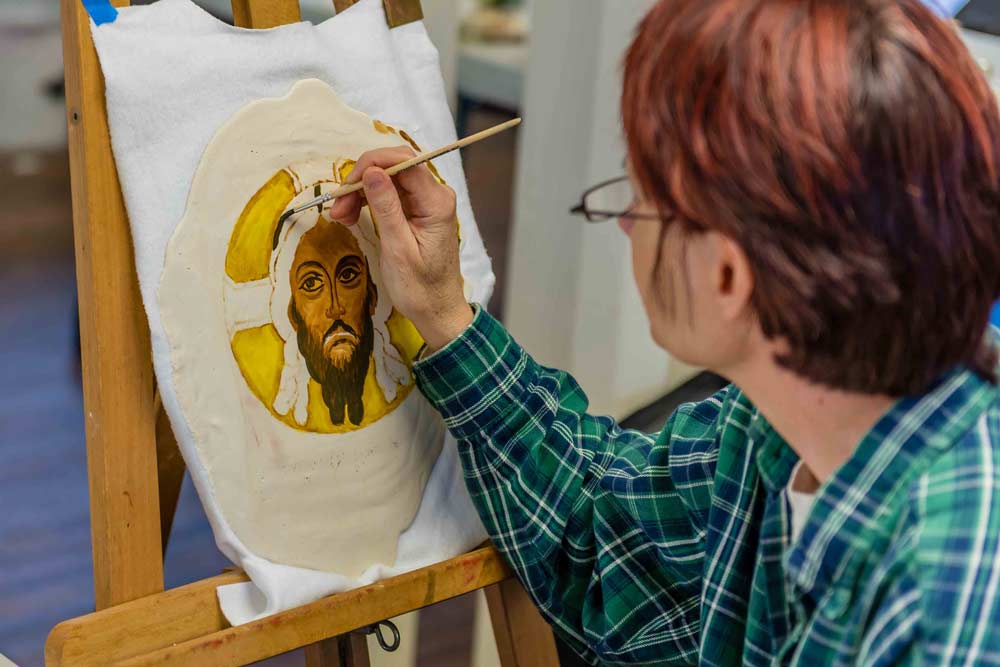 Bachelor of Arts in Sacred Art
The Bachelor of Arts program in Sacred Art prepares students to evangelize the world through beauty that proclaims the glory and truth of the Lord. Study 100% online.
72%
Lower Tuition than competing colleges
100%
Affordable, Online Programs
12 yrs
Newman Guide Recommended College
The summer edition of the MAPS newsletter, Into the Deep, is now available for those who wish to peruse it. Into the Deep Vol. 1 No. 2
read more