Graduation 2020 Information
Dear Graduate,
First of all, on behalf of all of us from Holy Apostles, CONGRATULATIONS on your accomplishment! We are so proud of you and can't wait to see the amazing things you will do in the world after you move on.
However, before all that can happen, please carefully review this webpage regarding your graduation to ensure that you are aware of all pertinent information relating to your big day.
If you still have questions after having reviewed all the below information, please do not hesitate to contact us at [email protected] or (860) 632-3010 ext. 3108
Information for All Graduates
Graduation Application
All graduates are required to send in a graduation application, which can be found here at this link:
Graduation Application for Sept. 2020 and May 2021 (Online/On Campus/ Seminarians – ALL STUDENTS)
Please send the completed form to [email protected]
September 2020 graduates: please submit this form no later than May 22, 2020
May 2021 graduates: please submit this form no later than March 1st, 2021
Failure to meet these deadlines may result in your name not being on our list of graduates for this year, as well as your not receiving your diploma.
Take note that you may submit a completed graduation application even though you have not completed your courses, or other any other graduation requirements.
Graduation Fee
All graduates are required to pay the graduation fee of $150.
On campus and online graduates: please make your payment through Populi.
Seminarians: the business office will send out invoices to your diocese for payment.
Please take note that academic and financial obligations must be met in order to receive your diploma and transcript.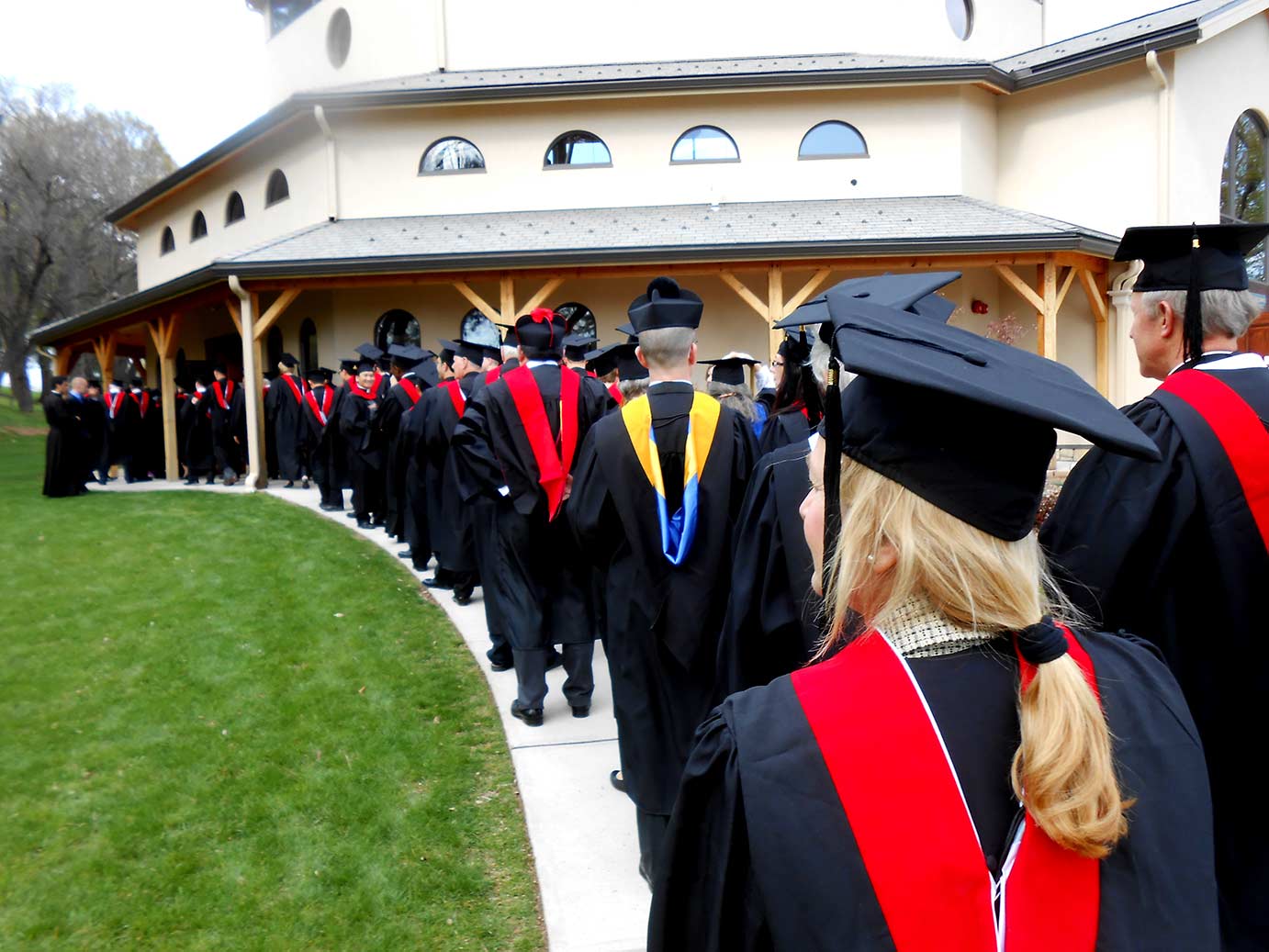 Should you have any questions or concerns in regard to graduation, the best way to contact the Graduation Coordinator, is by emailing [email protected] or completing the contact form below.