Attention: September 15, 2019 and May 2, 2020 Graduates:
The detailed information regarding May 2, 2020 Graduation Commencement,  along with the Graduation Day Schedule, and Graduation Response Form will be updated soon. Please complete the requested information and return the Response Form to graduation@holyapostles.edu by March 1, 2020.
Online Learning Graduates
ONLINE LEARNING GRADUATES- CAMPUS TOUR:  OPTIONAL
Online Learning graduates and guests interested in a Campus Tour, indicate as such on the Graduation Response Form.  Report to the Lobby in St. Peter's Hall at 8:45 a.m. on Graduation Day, May 2, 2020.  Our Campus Tour Guide will greet you and your guest(s) at 9:00 a.m. Please be prompt, as tour commences as scheduled.
ONLINE LEARNING GRADUATES AND GUESTS LUNCHEON-OPTIONAL
Several Online Faculty and Staff members invite On Line graduates and their guests to join them in the Alumni Room for lunch at 11:00 a.m.  Please allow yourself enough time, as Rehearsal is scheduled for 12:45 p.m.  Please obtain your lunch prior to advancing to the Alumni Room.
Graduation Fee
GRADUATION FEE:  $150.00
Seminarians:  The Business Office will send out invoices to your diocese for payment.
On Campus and Online Graduates:  Please make your payment through Populi.
N0TE:  To receive your diploma and transcript, all Academic and Financial obligations must be completed.
Caps and Gowns
CAPS AND GOWNS:
Graduation attire can be retrieved at St. Peter's Hall-1stfloor, Main Office-Room 101.
CAP AND GOWN PICK-UP SCHEDULE
Coming Soon
NOTE:  Return your gown and hood PRIOR to attending the Reception.
Instruct your guests to proceed directly to the Main Dining Room.
Graduates only proceed directly through the Main Lobby to return your gown and hood (on a hanger).
Graduates that already received their diploma (September graduates), please return Blue Binder at that time.
Gown and hood must be returned on a hanger-NO EXCEPTIONS!
You may keep your cap and tassel.
Rehearsal
Rehearsal Information Coming Soon for May 2020 Graduation.
Invited Guests
Graduates, please return the enclosed Graduation Response Form no later than March 1, 2020, indicating the number of your guests that will be attending the following activities:  Graduation, Luncheon, Reception and Campus Tour.  We have limited seating, but will try to accommodate family members and close friends.
To help with the many responses I receive, please create a new email to me attaching the completed Response Form.
Accommodations and Airports
The following hotel has quoted Holy Apostles a special graduation rate.  Please mention Holy Apostles' graduation in order to qualify for the rate listed.
HOTEL:
Update coming soon.
WHEN MAKING A RESERVATION, MENTION HOLY APOSTLES GRADUATION TO RECEIVE DISCOUNTED PRICE.
AIRPORT
The nearest airport is Bradley International (Hartford/Springfield) Airport located in Windsor Locks, CT.
Response Form
Response Form Click Here The Response Form is a fillable form which may be completed by typing in your response, saving the file once complete, and emailing it to graduation@holyapostles.edu upon completion. You may also print and mail the form if more convenient.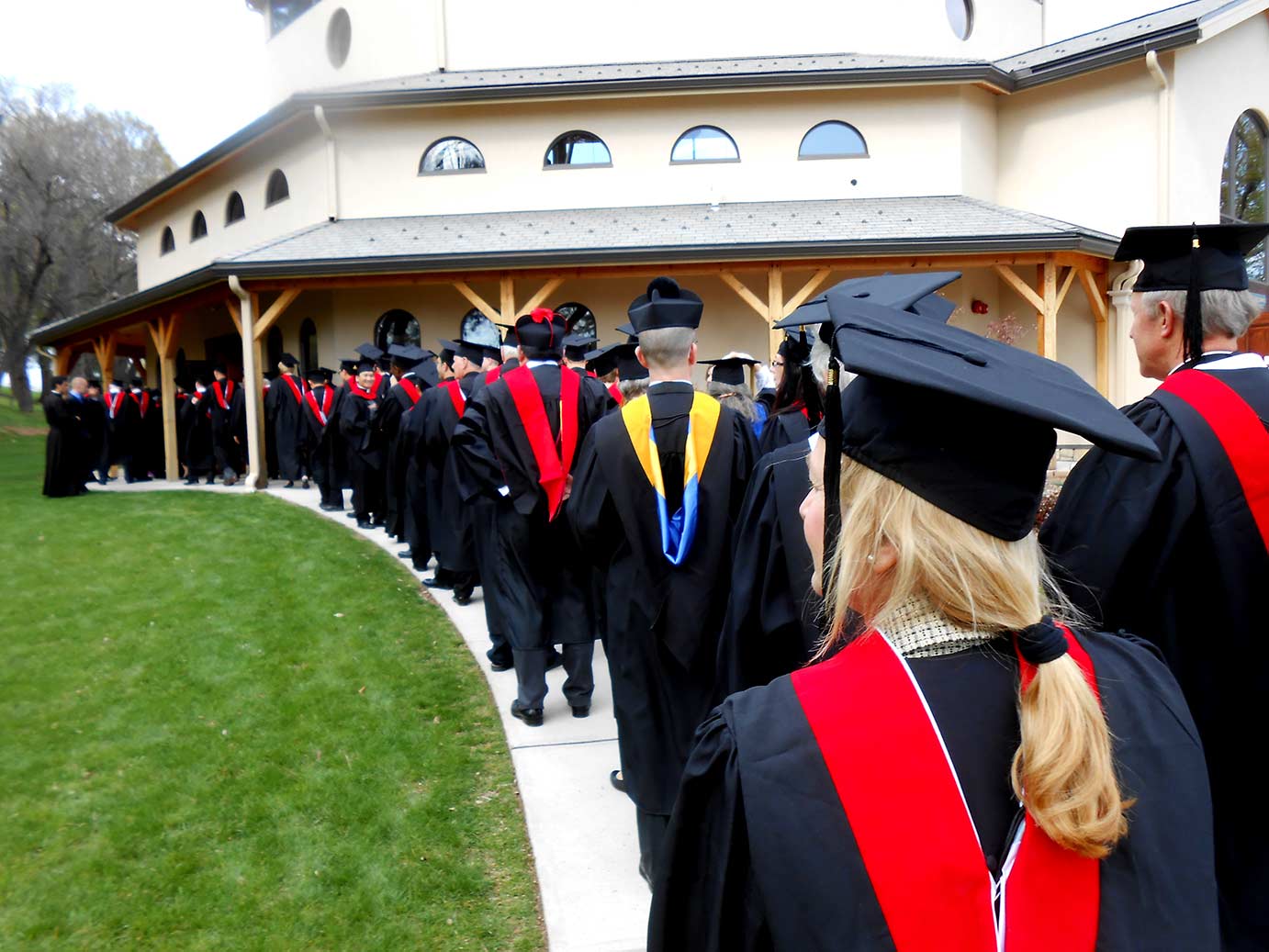 Should you have any questions or concerns in regard to graduation, the best way to contact the Graduation Coordinator, is by emailing graduation@holyapostles.edu or completing the contact form below.