Graduate Certificate in Youth and Young Adult Ministry
Youth and Young Adult Overview
The Graduate Certificate in Youth and Young Adult Ministry is a 15-credit online certificate program offered at Holy Apostle scan help you develop the knowledge and skills you need to make a difference in the lives of tends and young adults. 
Would you like to:
Help young people have a more meaningful, dynamic, and authentic relationship with their Catholic faith?
Empower teens and young adults to apply their faith to the emotional, relational, and spiritual challenges they face?
Be a more effective youth/young adult minister or pursue a career in youth/young adult or campus ministry?
If so, the Holy Apostles College & Seminary Graduate Certificate in Youth and Young Adult Ministry can help you accomplish those goals.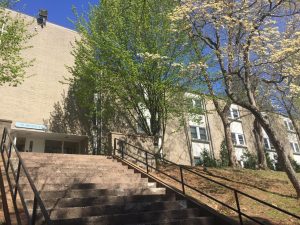 The Graduate Certificate in Youth and Young Adult Ministry requires completion of the following courses.
PAS 683 Pastoral Counseling I: Spiritual Helping and Accompaniment
PAS 607 Contemporary Youth Culture
APO 512 Apologetics
PAS 785 Pastoral Issues Concerning Human Sexuality
PAS 631 Theology of Social Media
Graduate Certificate in Youth & Young Adult Ministry Course Plan
How Do I Apply?
Applicants for the Graduate certificate program should follow the Graduate Admissions procedures. For additional questions or information, please contact Dr. Elizabeth Rex, Director of Graduate Admissions at erex@holyapostles.edu
What Are Available Career Paths With This Certificate?
Director of Youth Ministry
Director of Young Adult Ministry
Campus Ministry
Youth Coordinator
Faculty
Program Director:
TBA
Teaching Faculty:
For a full listing of our faculty, please visit Faculty Listing.