Graduate Certificate in Catholic Pastoral Counseling for Mental Health Professionals
Catholic Pastoral Counseling 

Overview
If you are a faithful, practicing Catholic who is also either a professional psychologist, clinical social worker, counselor, marriage and family therapist or other state-licensed mental health professional, the Holy Apostles fully online Graduate Certificate in Catholic Pastoral Counseling can help you meet this growing, unmet need for Catholic-integrated mental health services.
Thirty-Four percent of Catholics in the US would prefer to receive counseling from a therapist who was knowledgeable about their faith and knew how to employ faith-based techniques in their clinical work. That's almost 25 million potential consumers of mental health services whose needs are not being met by available community and church-based mental health resources.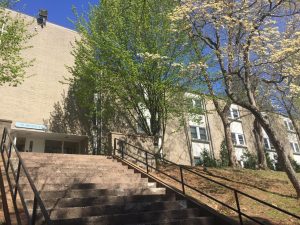 The Graduate Professional Certificate in Catholic Pastoral Counseling for Mental Health Professionals is an 18 credit hour, online certificate program that requires the completion of the follow courses:
PAS 683 Pastoral Counseling I: Spiritual Helping and Accompaniment
PAS 684 Pastoral Counseling II: Pastoral Diagnosis and Intervention
PAS 791 Morals and Psychology
PAS 785 Pastoral Issues with Human Sexuality
PAS 720 Nurturing the Domestic Church: Facilitating Authentic Marriage & Family Spirituality
PAS 621 Pastoral Care of Marriage and the Family
Course Plan Graduate Certificate in Catholic Pastoral Counseling for Mental Health Professionals
How Do I Apply?
Applicants for the Graduate certificate program should follow the Graduate Admissions procedures. For additional questions or information, please contact Dr. Elizabeth Rex, Director of Graduate Admissions at erex@holyapostles.edu
Faculty
Program Director:
Dr. Marianne Siegmund
Teaching Faculty:
For a full listing of our faculty, please visit Faculty Listing.