CROMWELL, CT – With the return to school for the 2021-2022 Academic Year, high school students are once again planning toward their futures. College Prep Answers recently featured our Take Credit! Program in one of their recently published blog articles title Differentiating Yourself & Lower College Costs: Earn College Credits while in High School which is dedicated to finding the best available college credit-earning programs available to high school students.
Our program stands out!
College Prep Answers identified the following Pros in their article: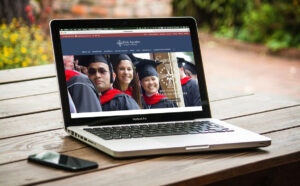 Students will be exposed to college lectures and academic expectations.
Students will develop college-level writing skills.
Students can earn up to 38 college credit hours while still in high school, solidly demonstrating their ability to do college-level work well.
Tuition is 1/3 of the college tuition. Not only can students earn a year's worth of credits, but they also do so quite affordably.
Speak with Take Credit Admissions Today!
Get a head start on your college career, without the worry of high tuition costs and non-flexible schedules.