Setting Up Student Email & Populi
** If you have difficulty with your student Gmail account (i.e locked out, forgotten password, etc.) please contact Jennifer Arel, the Google Mail IT administrator at jarel@holyapostles.edu or call 860.632.3070
Objective
Successfully set up Holy Apostles College and Seminary email account
Successfully set up Populi user account
Please note: Holy Apostles College and Seminary email and the Populi college management system are two separate user accounts.
SETTING UP EMAIL
1. Access Sign-In Page for Google
• Access the Sign-In page by going to: www.google.com/a/holyapostles.edu
• Your Holy Apostles EMAIL address ends with @holyapostles.edu and can be found in the email note that was sent to you when you enrolled in your first class. I am using tutorial@holyapostles.edu as an example throughout this tutorial.
• Holy Apostles' Email accounts are run by Google so they are therefore Gmail accounts. If you already have a private Gmail account, you will see the first screen below. If you DO NOT have an existing Gmail account, please proceed to #1.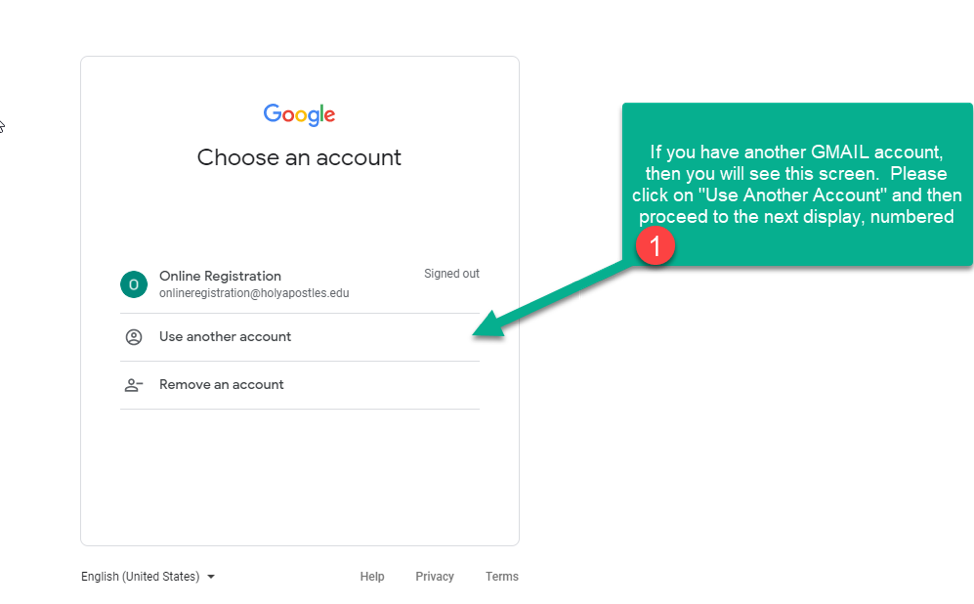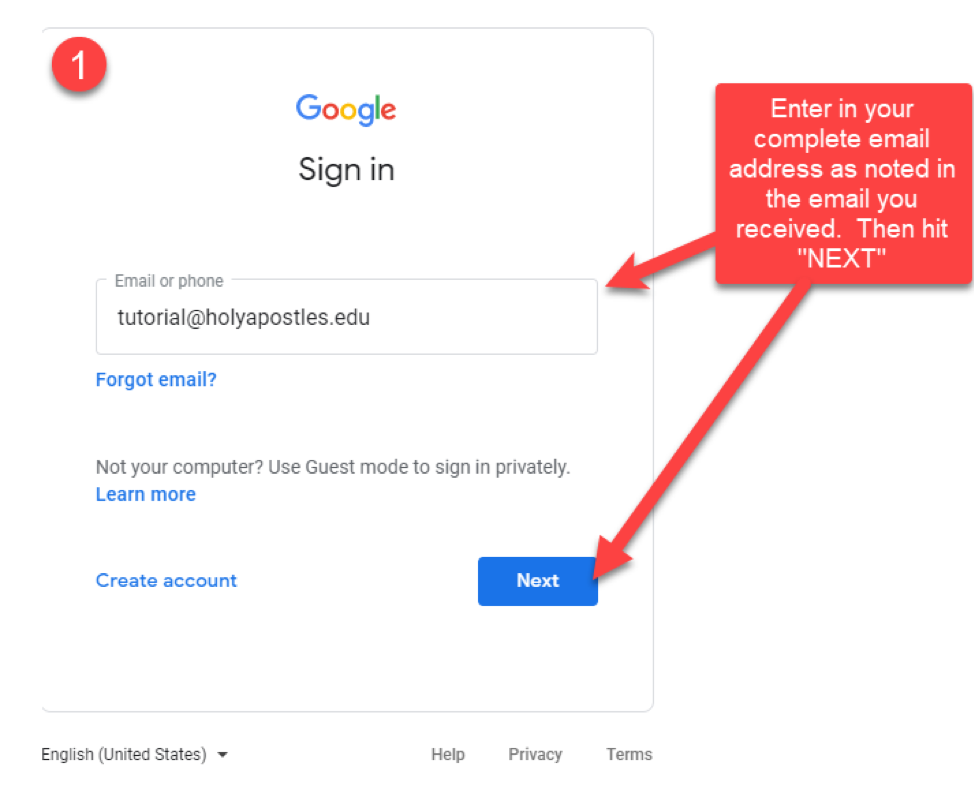 2. ENTER IN TEMPORARY PASSWORD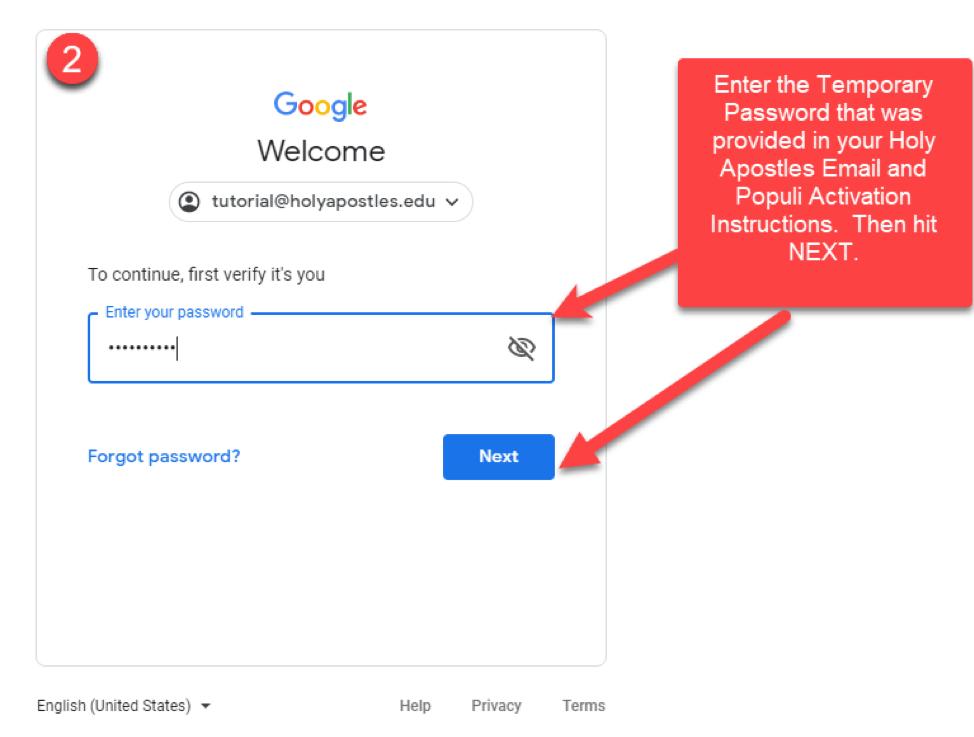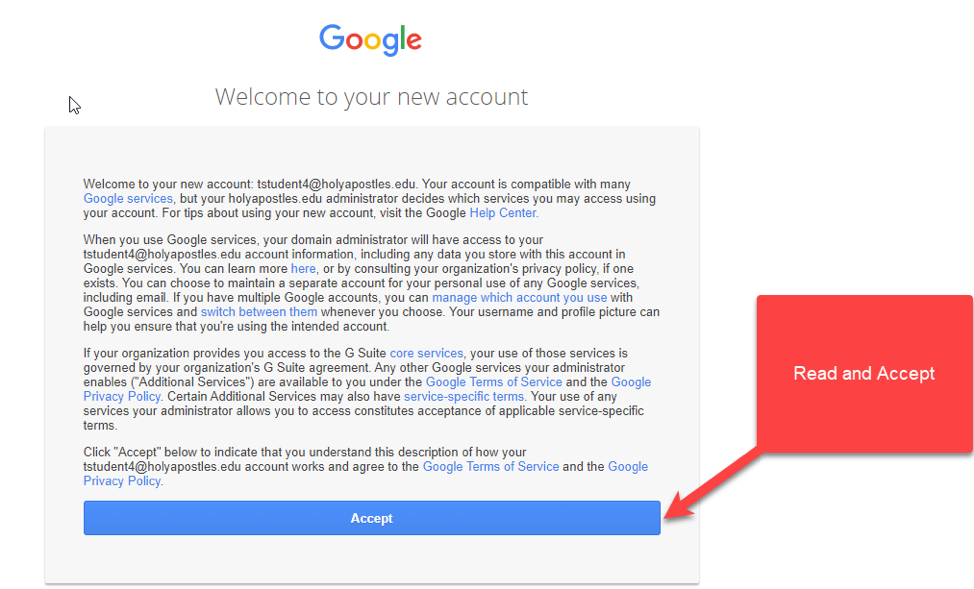 3. CREATE A NEW AND UNIQUE PASSWORD AND ENTER IT TWICE: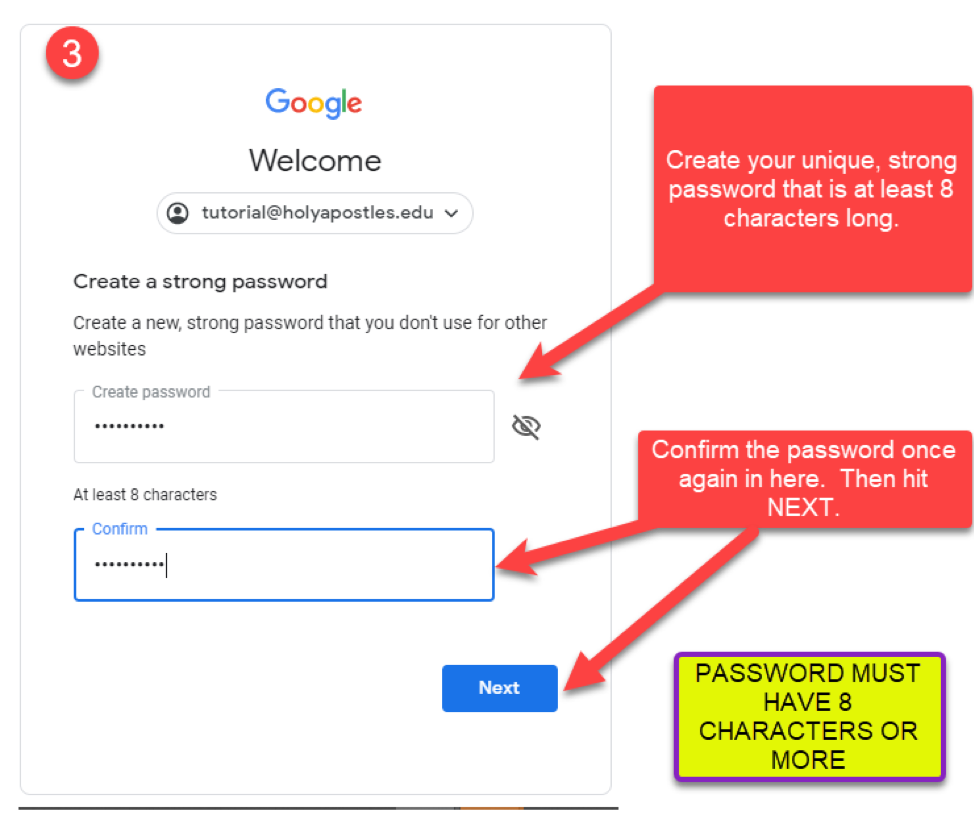 4. GOOGLE SECURITY PAGE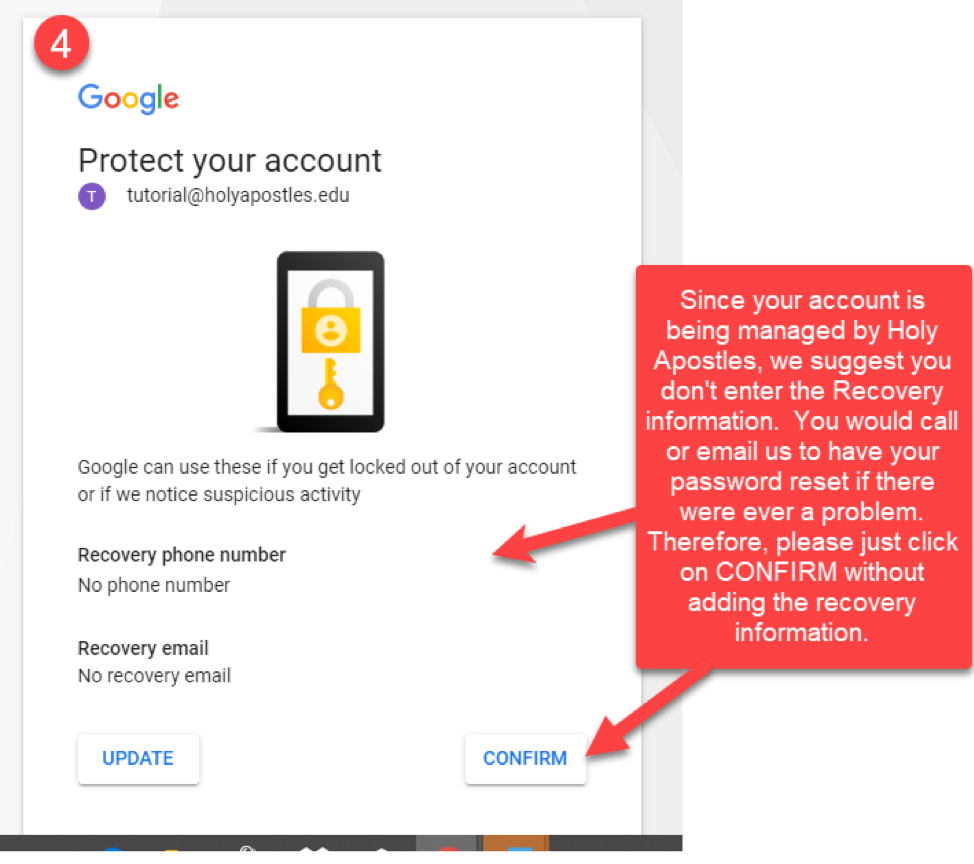 5. Welcome to the Google Apps Page.
Simply Click on the Gmail symbol with the Giant RED "M"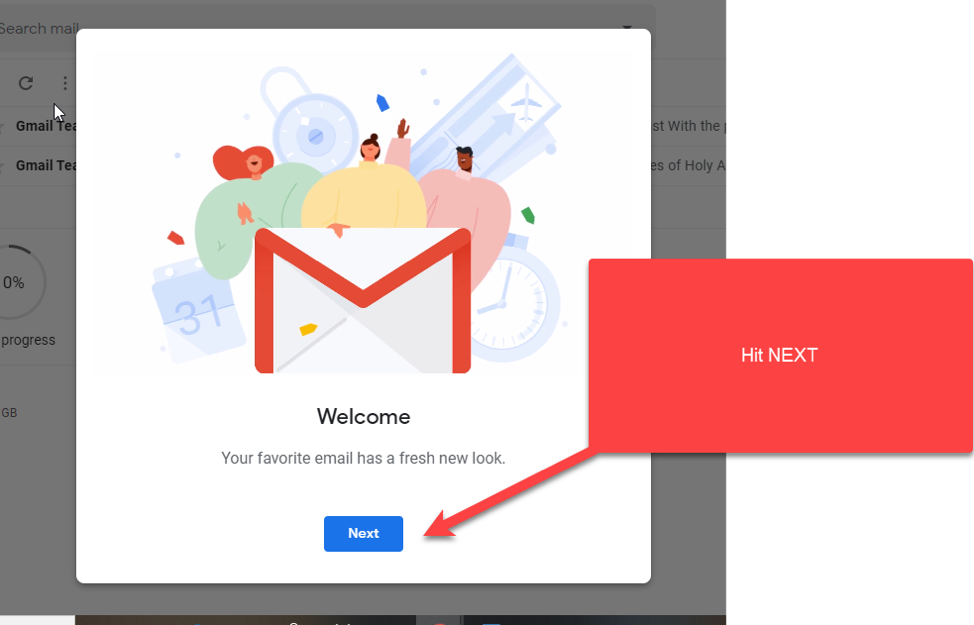 6. Select your View for the Inbox.

If you've never used Gmail before, then you should select DEFAULT, and OK.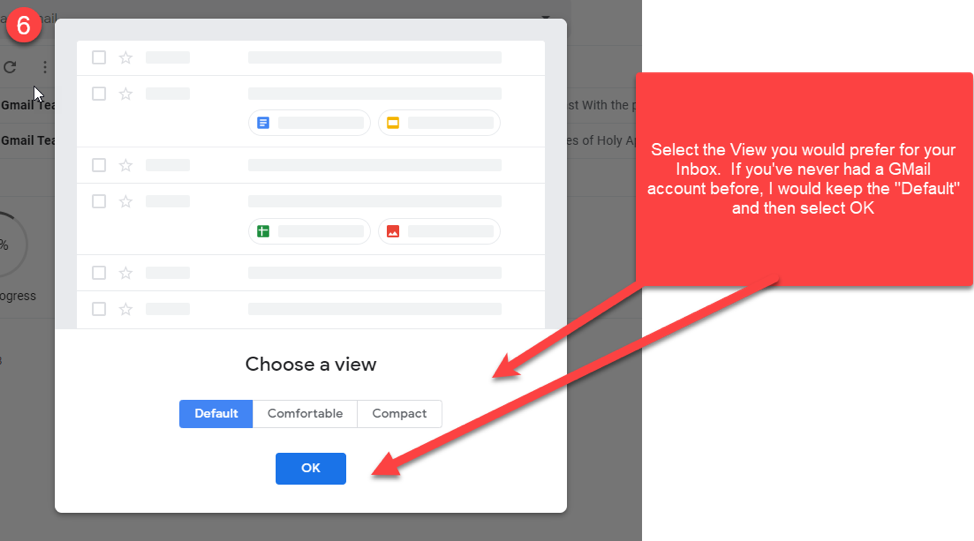 7. Holy Apostles (Gmail) Inbox:

8. Click on the Populi Welcome Email to open it and begin the process of setting up your Populi Password.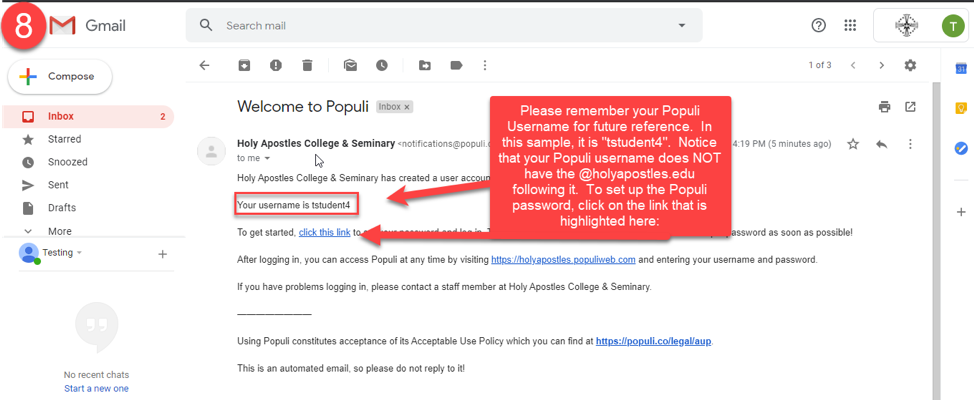 Proceed to the Instructions for SETTING UP POPULI USER ACCOUNT.
SETTING UP POPULI USER ACCOUNT
1. Set Populi Password Page. Create a Populi password.
Note requirement for password: 10 characters, at least one uppercase letter (example, R), one lowercase letter (example, r), and one number (example, 4).
Type the new password two times, twice in PASSWORD and CONFIRM text boxes
Select checkbox
Click "Save Password and Log In"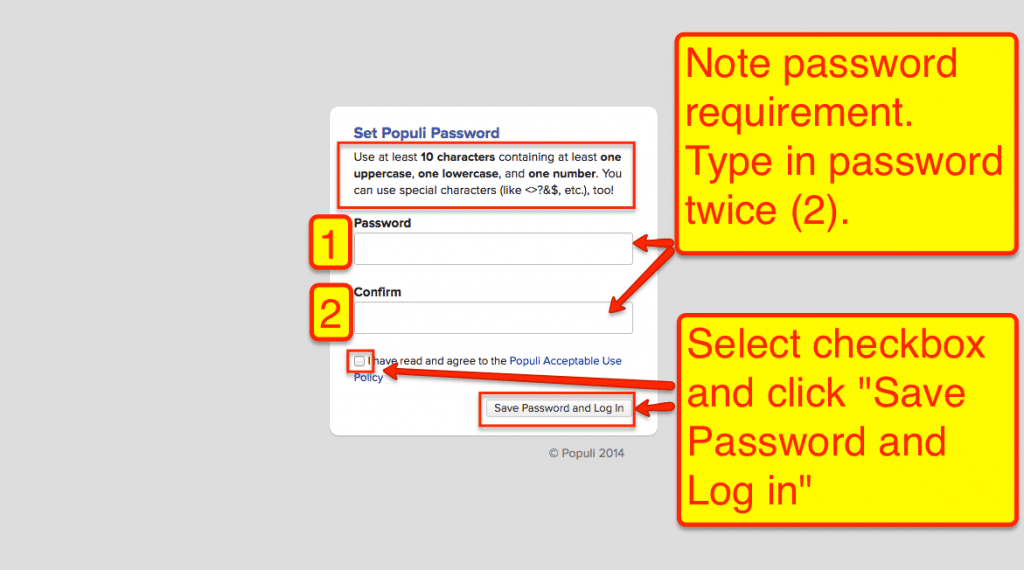 1a. Words and check mark will turn green
When you meet the password requirements, select words will turn green and green check marks will appear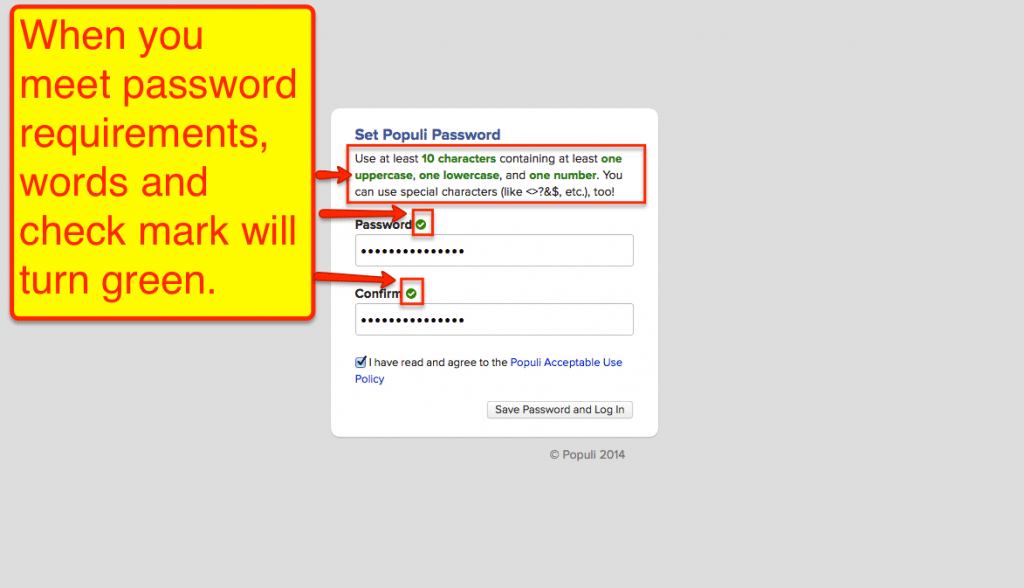 2. Successful set up of Populi user account
When you reach the Home>Dashboard page, you successfully set up your Populi user account!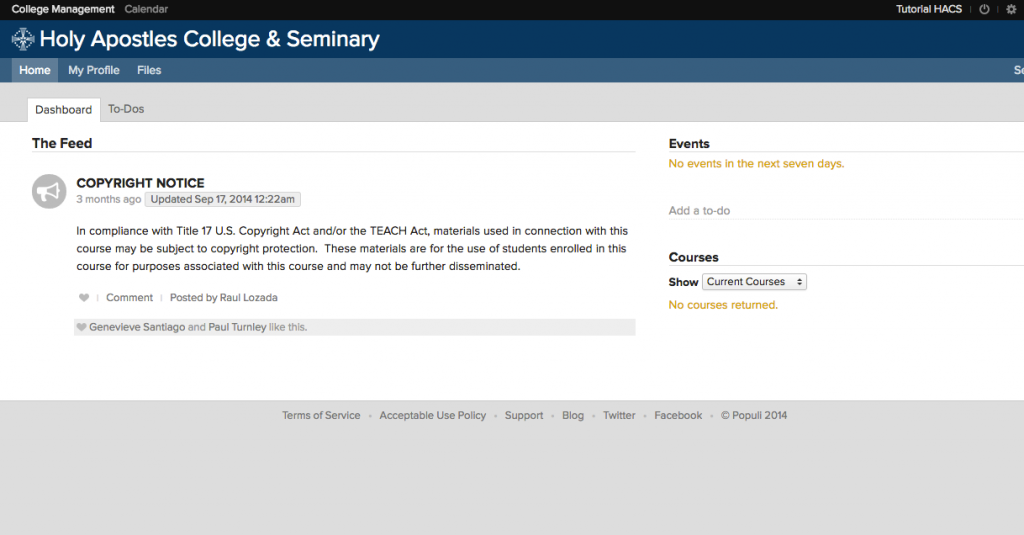 SIGNING IN TO GMAIL FOR THE FIRST TIME
1. Help us keep your account secure" Page
When you sign in to Google for the first time, you may arrive at a page titled, "Help us keep your account secure".
If you see this page, simply click "Skip"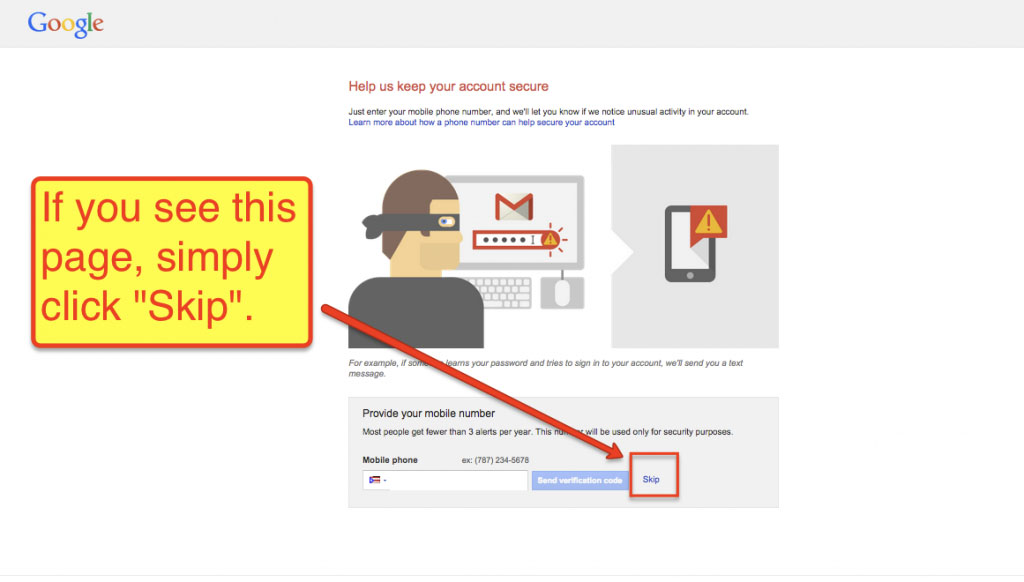 2. GOOGLE SEARCH PAGE
After pressing "Skip" you may arrive at a Google search page. If you do, simply click the square icon and, then, select "Mail".