Holy Apostles is dedicated to creating a path for individuals to receive a Catholic higher education – no matter their location.
OnlineCollegePlan has ranked Holy Apostles as #3 in their recent 30 Best Online Masters in Theology programs.
Their rankings are calculated based on the following:
* Percentage of Graduate Students
* Average Mid-Career Salary 
* Student to Faculty Ratio
Read more at Yahoo Finance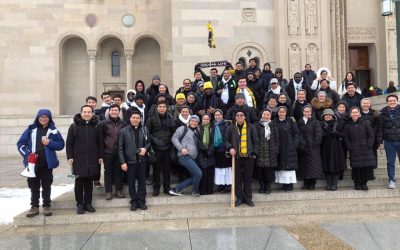 Yesterday, President Donald J. Trump declared January 22, 2020, as National Sanctity of Human Life Day. In his address, the President called on Congress to protect and defend the dignity of human life, to care for women with unexpected pregnancies and to support...